My blog includes news and reviews of books and events.
Season of mists and kids' lit festivals . . .
09 Oct 2019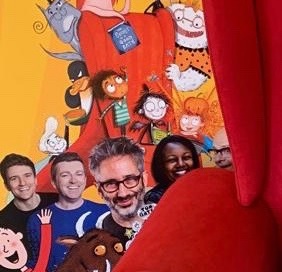 If John Keats were alive today, perhaps he would have included in his ode 'To Autumn' the crop of children's book festivals to pick from at this time of year. Henley and Bath have just ended, while Wimbledon and Cheltenham are welcoming authors, illustrators and readers until 13th October.
Last Sunday, when it was indeed misty on the early morning platform at Oxford, I boarded the first of three trains to take me to the Bath Children's Literature Festival. Mist gave way to beautiful autumnal sunshine and walking between venues among stone buildings that glowed warmly was itself a delight.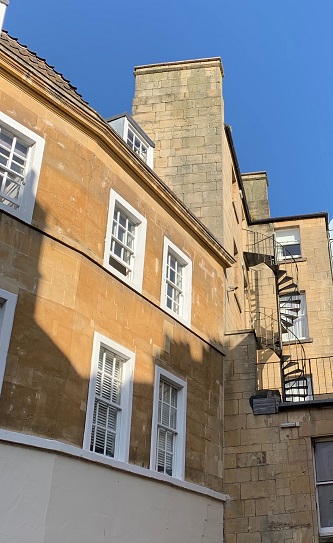 I headed first to Old Orchard Street, a narrow twist of cobbles, where the audience gathered in a room with a beautifully illustrated ceiling to meet Sophie Dahl. She was talking about her debut children's book Madame Badobedah, illustrated by Lauren O'Hara and published by Walker Books.
Although Sophie explained that she had (as the grand-daughter of the 'oracle' of children's books) for a long time avoided writing for children, the enthusiasm she showed for her story about only-child Mabel living by the sea in the Mermaid Hotel was truly infectious. Sophie read the first chapter in this longer form picture book. Its Wedgwood blue cover frames Lauren O'Hara's delicate vignette awash with seaside colours. We see everything through the lens of Mabel's charming curiosity (which sometimes tips into naked nosiness) and discover how it leads to an unlikely friendship of trust and shared secrets between Mabel and the hotel's most enigmatic and rather melancholic guest, Madame Badobedah.
Hotels, like boarding schools, provide a tempting setting for writers. Both adults and children are confined within their walls and as readers we're invited to step into the intrigue that so often develops. If you enjoy Sophie Dahl's debut, you may also wish to check in to Didier Levy and Serge Bloch's crumbling Herring Hotel, published by Thames and Hudson, for more picture book escapism.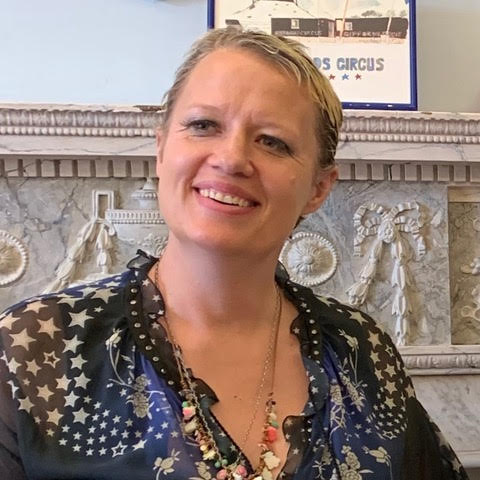 Next I took my seat under the spectacular chandeliers in the grand Guildhall to see Nell Gifford and her daughter Red take to the podium with Tweedy the clown. They talked about circus life and Nell's debut picture book Nell and the Circus of Dreams, illustrated by Briony May Smith and published by Oxford University Press. (For full disclosure, a book I commissioned and edited!) Tweedy's inimitable interviewing style was pure comic genius and the perfect foil for Nell's fascinating insights into how she founded and steers Giffords Circus (now about to celebrate its twentieth anniversary). But many in the audience thought that eight-year-old Red stole the show with her entertainingly candid composure when taking questions from the floor. It was wonderful to see mother and daughter together, especially as this relationship is one that is explored so magically in Nell's book.
There was (of course, not enough) time to stop off at Mr B's Emporium of Reading Delights for some afternoon browsing before catching my return train to Oxford.