My blog includes news and reviews of books and events.
Well-red squirrels
23 Sep 2020
I have just returned from a week in the Lake District. The weather was glorious: misty mornings giving way to beautiful all-day sunshine. In fact I was in the midst of the season that Beatrix Potter describes in The Tale of Squirrel Nutkin when she says, 'One autumn when the nuts were ripe, and the leaves on the hazel bushes were golden and green – Nutkin and Twinkleberry and all the other little squirrels came out of the wood, and down to the edge of the lake.'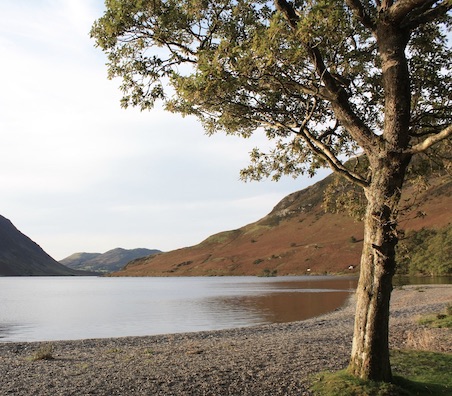 Although I didn't visit Potter's Lakeland home at Hill Top, I was lucky enough to meet several Nutkins, including this one tucking into a hazelnut outside our guesthouse in the early evening. Red squirrels are our native species but their numbers today are tiny compared to those of the grey squirrel. It was during Potter's lifetime that grey squirrels, introduced into the UK from North America, first established a wild population here. In doing so, they began transmitting a virus that gave them no symptoms but was to prove fatal to their red cousins.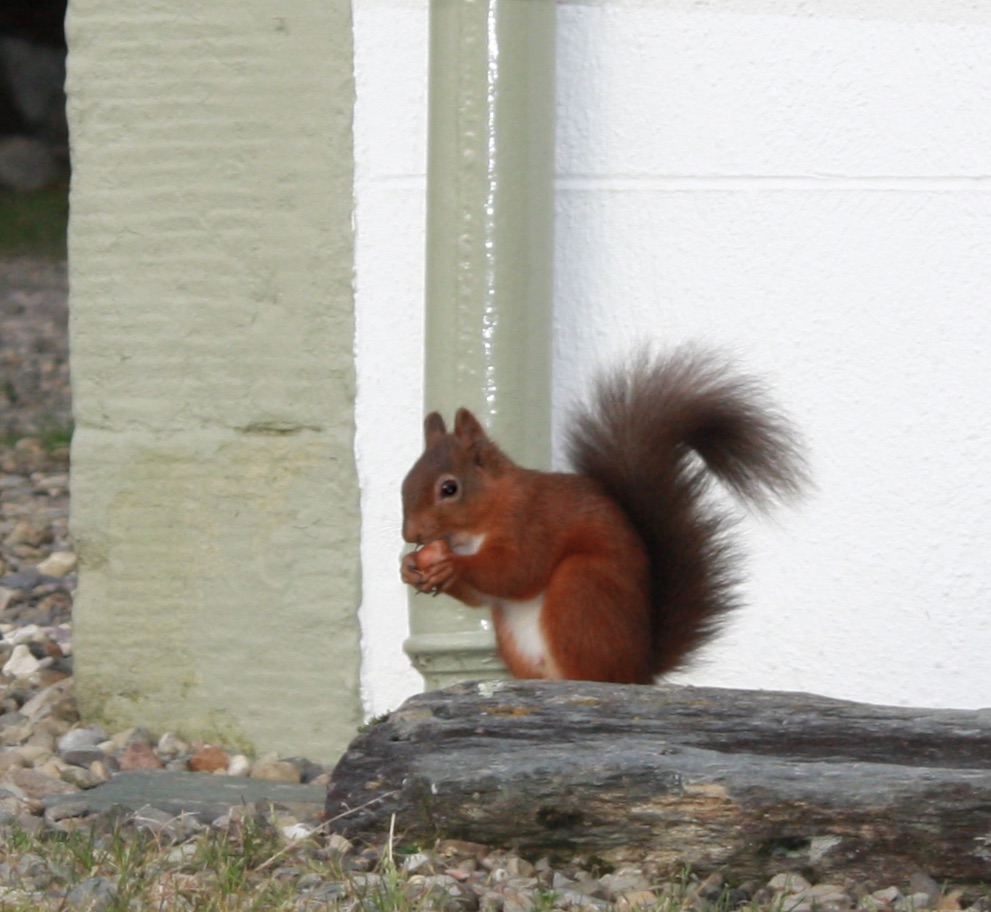 But although red squirrels may be struggling in the British countryside, they have maintained a healthy showing in the picture-book market. With their russet tones, their neat toby-jug proportions and their white bibs, they seem made for picture books. Although small in stature, picture-book squirrels have big personalities, a heritage they can trace all the way back to Squirrel Nutkin's impertinence.
In The Squirrels Who Squabbled Rachel Bright and Jim Field have created a fine sparring pair in Cyril and Bruce. Their greedy desperation to get their paws on the last pine-cone in the forest almost brings them to grief but then turns out to be the catalyst for an enduring friendship based on the joys of sharing.
More recently, Smriti Halls and Steve Small have collaborated to explore the friendship between a big brown bear and a red (almost rosé) squirrel in I'm Sticking With You. The story shows that friendships are almost always stronger when they survive something that threatens them.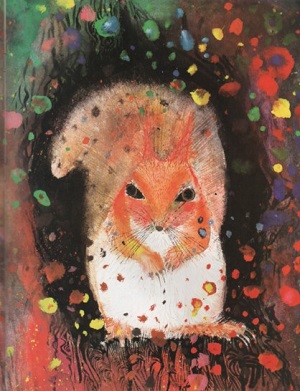 I feel sure that Beatrix Potter would have been drawn Brian Wildsmith's simply titled Squirrels, published in 1974, in terms of the luminous delicacy of his visual ode to these beautiful creatures, but I would also like to believe that she would enjoy the maverick qualities of today's picture-book red squirrels and that she would recognise their inner Nutkin with an appreciative smile.