My blog includes news and reviews of books and events.
A little bravery goes a long way
02 Nov 2020
This November I'm delighted that Bravery, one of the first titles in the 'Big Words for Little People' series, has been selected by WHSmith as their children's book of the month. As we face another lockdown, parents will be doing more shopping online. I hope this book will appeal to families as it explores the ways in which we can all be brave, no matter how small we are.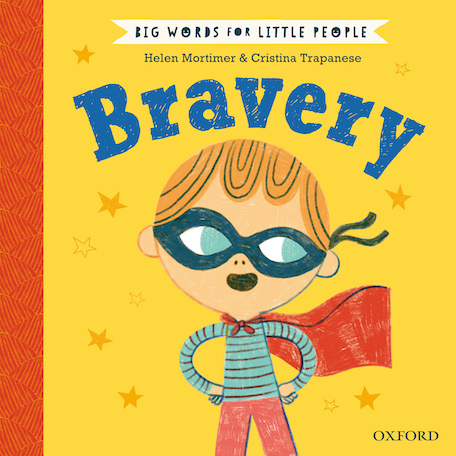 Kindness, also just published, was chosen by The Independent as one of their '10 best kids' motivational books that educate and inspire' – something that is certainly important at the moment.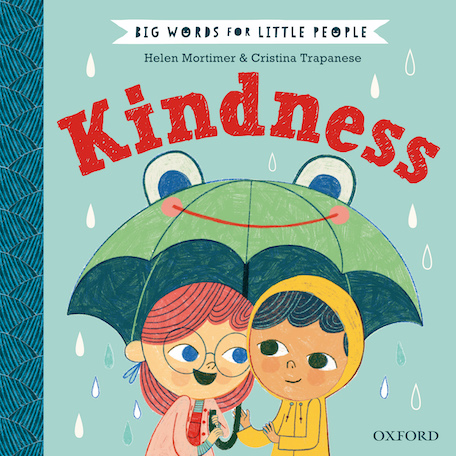 I was thrilled to be commissioned by Samantha Armstrong, Publisher in the Children's team at Oxford University Press, to write this series of six titles. Of course, Oxford is synonymous with language and huge amounts of expertise and data analysis go into the creation of their children's dictionaries. It was reassuring to feel the benefit of this pedigree as I worked on these books with Samantha, designer Holly Fulbrook and Cristina Trapanese (the illustrator), but I think what is lovely about the series is that it builds language in a story-led way.
Cristina has created a cast of six positive children who invite readers into their world. These children come together at the playground or in a garden, putting on a show or enjoying craft activities. Through the time they spend together the children navigate their emotions and help readers by giving them the everyday words they need to express their feelings.
Adults are conspicuous by their absence in the books and I think this is an important feature! The series is, after all, 'For Little People'. Readers are drawn into an inclusive collective of their peers and this allows them to feel confident about understanding and responding to the themes of each book. The books put young readers in the driving seat of discovery but they are also made for sharing, and notes at the end of each title show how little people can enjoy talking about the books with the big people in their lives.
Having worked at Oxford University Press for fifteen years as a commissioning editor before going freelance, I am happy that I am now one of their authors! Working on any children's book is a collaborative, creative endeavour and it has been refreshing for me to play a different role with this series.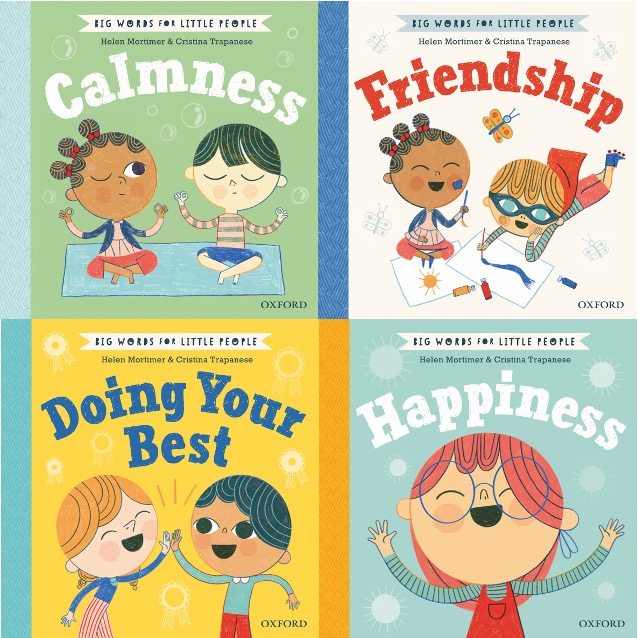 The other books in the series – Happiness, Friendship, Calmness and Doing Your Best – will publish in spring next year.