My blog includes news and reviews of books and events.
The MOST Zommerful time . . . of the year!
18 Nov 2020
In the news recently we discovered that La Niña could bring colder conditions this winter. But, whatever the weather, a guaranteed way to discover the joys of the season is to reach for a Yuval Zommer picture book.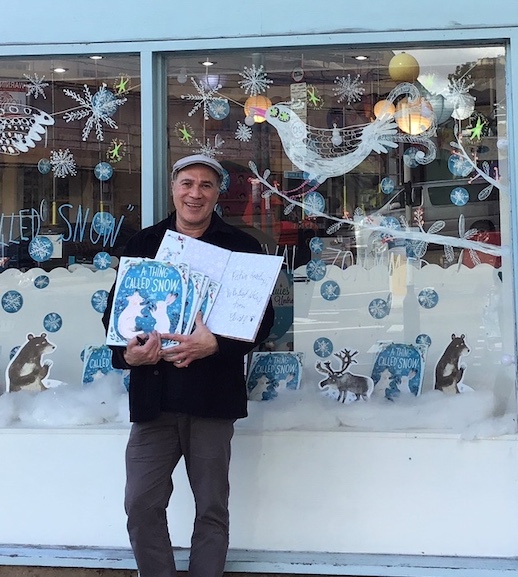 A Thing Called Snow is just published. I commissioned this lovely book from Yuval, along with his previous wintry picture book, The Tree That's Meant to Be. In this blog Yuval has kindly answered some questions I had for him about his creative process.
Q: Why is it important for you to put nature at the heart of your storytelling?
A: Nature is just full of wonder and beauty, everywhere you look in the natural world there are stories to be told, amazing characters to discover and wondrous settings to explore. It has a universal appeal that transcends any language or cultural barriers as all children have an instinctive curiosity about the living world. And nature has never been more relevant than it is today.
Q: You have a unique way of depicting animals and landscapes, balancing true-to-life details with expressions and attitudes that give them real personality. How do you capture this?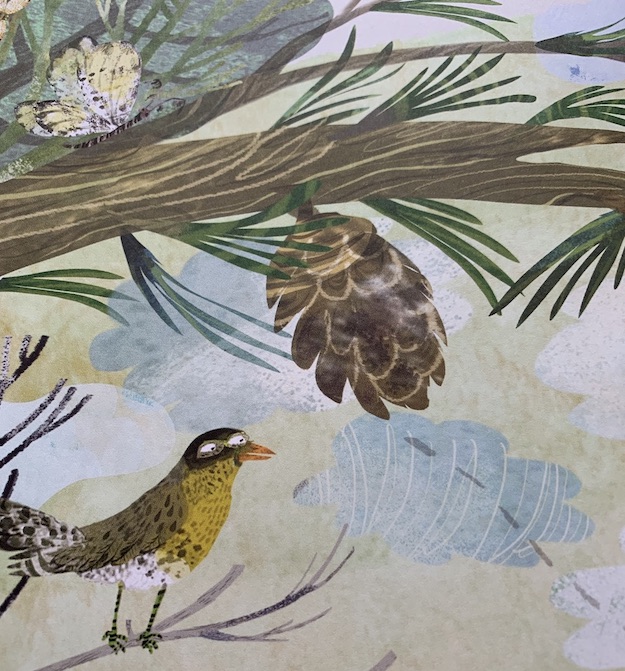 A: It's all in the movement for me, I think to draw animals you must understand how they move, then you'll also get how they think and behave. I remember as a child I used to sit and sketch all my dogs, before I even realised what 'life drawing' meant. My advice is if you're drawing animals start with your pets, if you're drawing trees or flowers go outdoors and see how they move in the breeze. Everything should look animated.
Q: Can you trace some of your artistic influences back to your own childhood?
A: Growing up in the 70s, I was particularly influenced by the art books my family had at home. It was fashionable at the time to collect books such as the World of Art series published by Thames and Hudson. To me these were my picture books! I was particularly fond of figurative art and was captivated by the vivid paintings of Gauguin and Rousseau, which seemed to have a narrative quality with nature playing a big part. A sense of form and composition was instilled in me then, well before I'd been to art school.
Q: The details in your artwork all point to careful observation. What would you urge your readers to look out for the next time they go for a wintry woodland walk?
A: I would say pick up anything you can find on the ground that does not move: leaves, twigs, moss, pebbles. Then look closely at what you've found; it's the patterns and textures and colour variations that make everything unique, no two things are identical and that's the beauty of nature. Take time to just be still and listen to the sounds of the woodland, it has its own language or music and you'd be surprised how chatty it is! Try and imagine what it could be saying. Hug a tree! Or at least touch and feel its bark: you will get a better understanding of how it grew.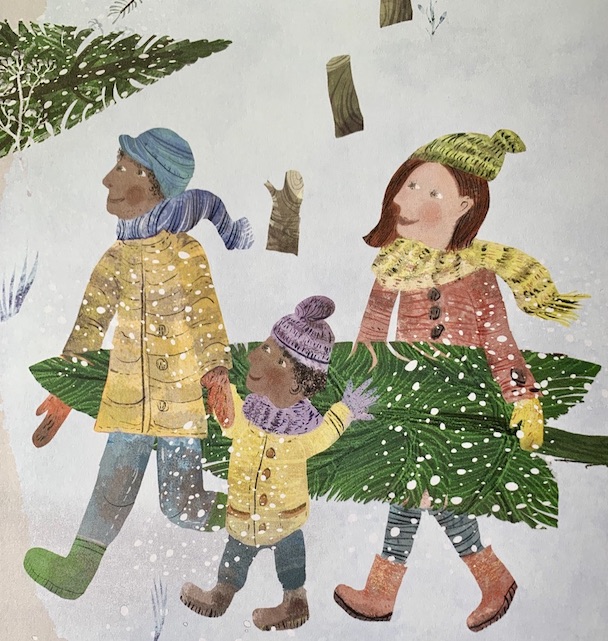 Q: What do you love most about winter?
A: Snow! It has the most magical quality of making everything instantly look like wonderland wherever it falls. It can even make weary adults pause and look at the world with child-like awe and joy. I'm just a big kid really who still gets excited about the prospect of a white Christmas!
Thank you, Yuval!