My blog includes news and reviews of books and events.
(Not) the London Book Fair
10 Mar 2020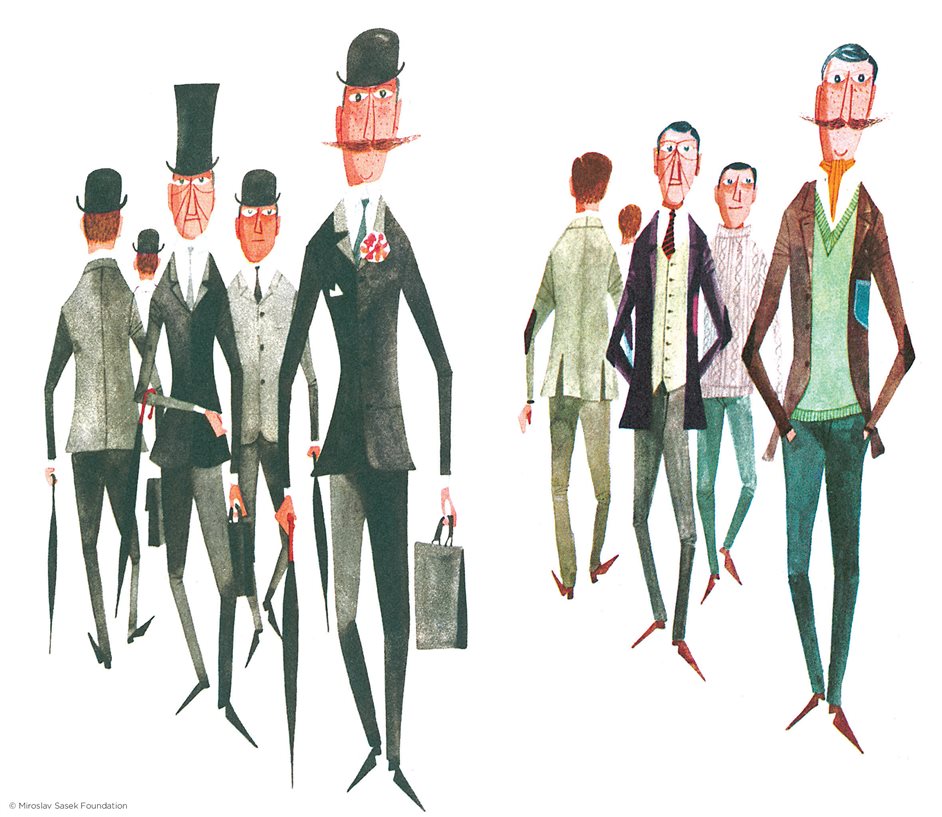 Today I would have been attending the London Book Fair and had planned to blog about my visit. Unfortunately, coronavirus has thwarted this international publishing event and the opportunity to be part of a celebration of children's books in the capital. So, instead, I thought I'd write about the celebration of the capital in children's books.
The costumes of the Queen's Guard, the rounded shape of the Routemaster bus, the bristling fairy-tale turrets of the Houses of Parliament or Tower Bridge – some of London's most well-loved sights seem tailor-made for the pages of a picture book.
Miroslav Sasek was one of the first picture-book makers to realise the graphic gold that London's pageantry and iconography represents for children. This is London was first published in 1959 by W.H. Allen with its arresting front cover. Trained as an architect, Sasek had a designer's talent for presenting buildings and citizens on the page. He noticed how city people dressed and moved in their urban environment and his titles have a playful, theatrical choreography that still appeals more than sixty years after the publication of his first children's book. Perhaps the fact that courses such as the Children's Book Illustration MA at Anglia Ruskin University attach so much importance to observation in encouraging their students to develop a distinctive visual language can be traced back to the work of illustrators such as Sasek.
Certainly Steve Antony, who graduated from the course in 2013, really went to town with a keen sense of observation, playfulness and a reverence for white space in The Queen's Hat. His red and black-clad soldiers clamber over London's landmarks in a marvellously whimsical quest to rescue the monarch's blown-away titfer.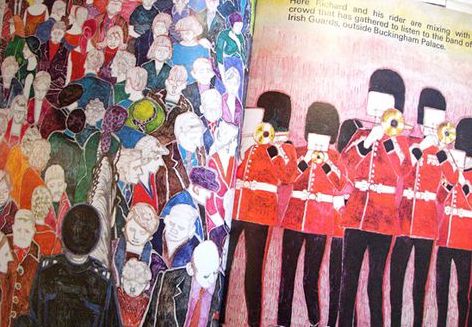 From my own childhood, I loved Charles Keeping's Richard that followed a day in the life of the eponymous police horse. Like Sasek and Antony, Keeping was a brilliant observer. What I didn't know when immersing myself in the colours and textures of his crowded London scenes was that Keeping was born in 1924 in Lambeth, in a house that backed on to a busy stable yard. His love of drawing that started when he was very young led him to spend many hours capturing these working horses in accurate observational drawings. A few years ago, while reissuing some of Keeping's titles at Oxford University Press, I had the opportunity to visit his widow, Renate, who at the time still lived in their South London home. Much of the house was given over to displaying Keeping's original artwork and the humanity of his draughtsmanship was clear to see. He filled his crowded cityscapes with real, animated faces.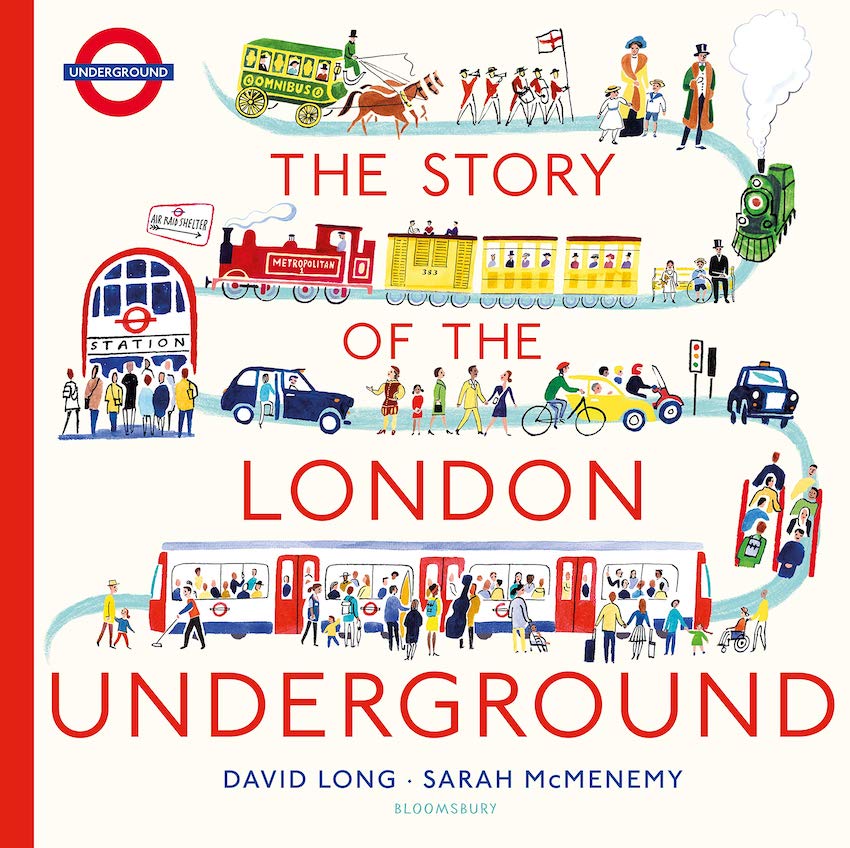 More recently illustrators such as Sarah McMenemy in The Story of the London Underground or Alex Barrow in London Calls have revelled in the observational opportunities the capital affords to create children's books that salute London's visual vibrancy.
So while Olympia may not be thronged with publishing people over the next three days, we can applaud the fact that London's bustle is imprinted on the pages of some truly stunning picture books!