My blog includes news and reviews of books and events.
A picture-book walk (part one)
14 Apr 2020
Yesterday evening I followed a circular route through the grounds of Blenheim Palace as the park is still accessible for walkers. I could have been stepping into the locations of some classic picture books so I recorded them as I went and thought I would bring them together in a couple of blogs.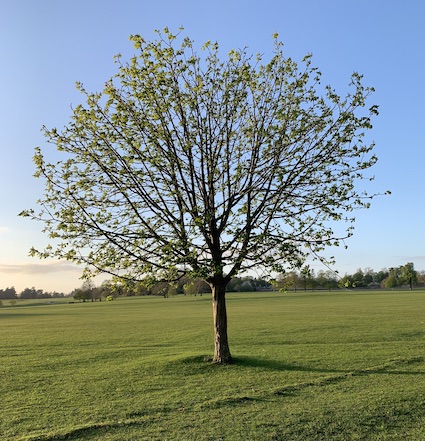 My picture-book journey came to mind when I passed a perfectly proportioned tree that was just coming into leaf. With a neat shadow leaking onto the grass from the base of its narrow trunk and the scaffold of branches still visible among the leaves, it seemed to be waiting for Floyd's kite to become . . . Stuck. A lovely Oliver Jeffers story that takes its original idea to the extremities of absurdity. In fact, after an ocean liner and an orangutan Floyd (whose matchstick legs belie his evident strength) would surely have thought nothing of throwing Blenheim Palace into the tree in a bid to dislodge his kite.
I continued on past the railway track, half expecting to see Duffy the driver catch up with the flock of sheep in his attempt to stop the Runaway Train. Benedict Blathwayt wrote and illustrated a series of adventures featuring his little red train. The crisp pastoral details in his artwork could have been lifted directly from the grounds of Blenheim Palace. Sadly the palace train is hidden away at the moment. It might be some time before it is heard chuff, chuff, chuffing down the track.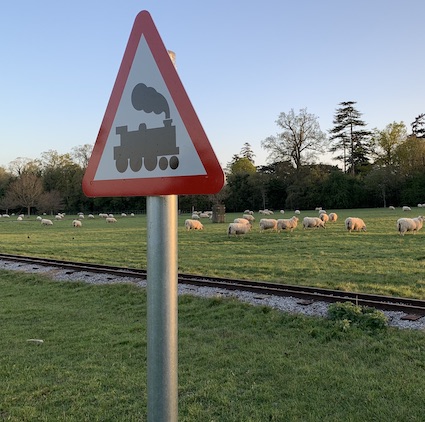 Skirting the entrance to the palace, my walk took me over the Grand Bridge where there's a fine view of The Little Island on the lake and some geese on the grassy slope who could have stepped straight from the pages of Smriti Prasadam-Halls and Robert Starling's modern-day fable. I chose not to photograph this, however, nor the Column of Victory, even though with swallows flitting overhead it brought to mind the statue in The Happy Prince.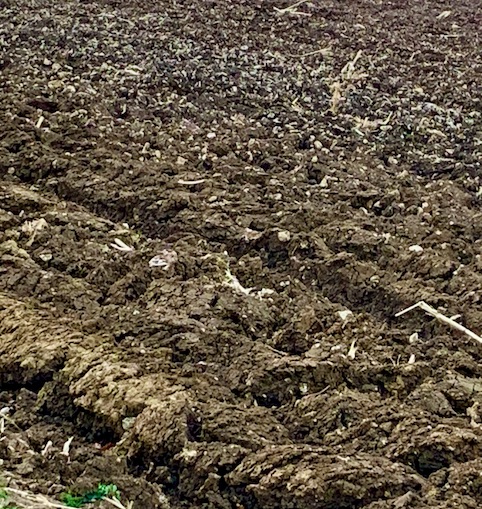 Passing a freshly ploughed field on my left, I was looking at an iconic picture-book cover image (without the main character). But did I really see a weary duck waddle away from the furrows or hear a lazy farmer call 'how goes the work' through mouthfuls of expensive chocolates? Martin Waddell and Helen Oxenbury's Farmer Duck is a wonderful cautionary tale that teaches us all the importance of fairness and sharing chores.
Now, at about halfway around the walk, the light was beginning to fade and I wondered what other story settings I would encounter before reaching home . . .