My blog includes news and reviews of books and events.
A picture-book walk (part two)
12 May 2020
This blog entry continues my picture-book walk through the grounds of Blenheim Palace. After Farmer Duck's beautifully ploughed field, the path sweeps up and down the undulating contours of the park.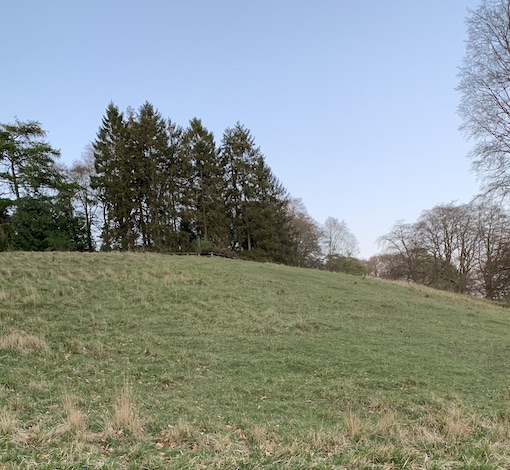 Although it is too early in the year for poppies and the grass has not yet put on its new spring growth, there's a slope that has the perfect gradient for some serious swishy swashy! if you wanted to recreate the intrepid family journey documented in Michael Rosen and Helen Oxenbury's We're Going on a Bear Hunt. I would not, however, recommend splash sploshing through the deep cold River Glyme that Capability Brown dammed in order to create the lakes!
The path enters some woodland where woodpeckers can be heard at this time of year. However I was on the alert for an entirely different species. I am sure there are mice, foxes and owls in these woods. There might even be the odd grass snake. But I was convinced I might see something with terrible tusks and terrible claws in the deep dark wood on either side of the path which looks as if it is rooted in Axel Scheffler's illustrations for Julia Donaldson's rhyming tale of The Gruffalo. However, in the shadowy gloom as it was now nearly eight o'clock, I took comfort in the words of the story's little brown mouse, recalling that he says, 'there's no such thing as a gruffalo'.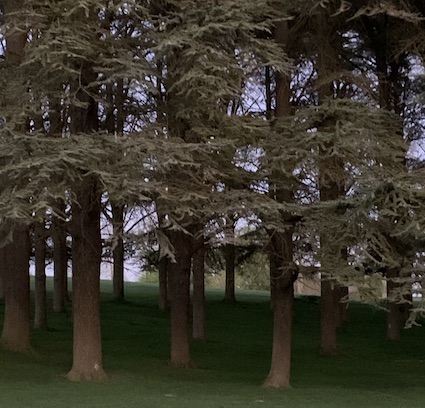 The woods peter out by a cottage that could certainly once have belonged to Little Red Riding Hood's grandmother. It is the kind of cosy home that has been reimagined through countless retellings of the fairy tale. In Bethan Woollvin's version the defiant heroine is not about to succumb to the wolf and she takes matters into her own hands.
Although it was now almost dark, I was too early for the moon to rise or to be caught up in The Great Moon Confusion, a wonderful story about a know-it-all raccoon and some astronomically switched-on bears or even to be tempted to help Mole in his Bringing Down the Moon mission.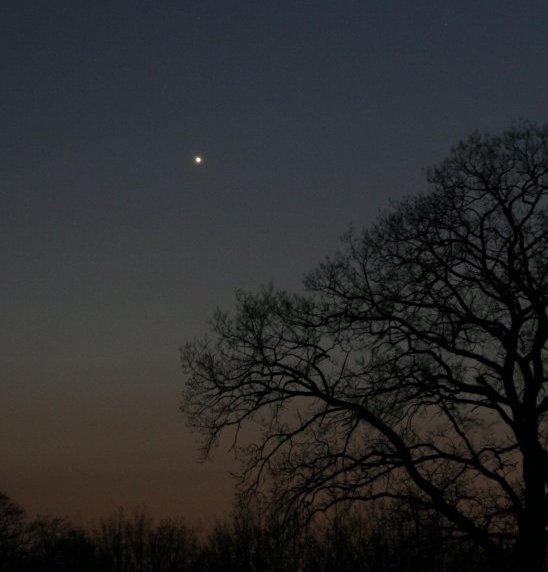 But what I did wonder as I left the park was How to Catch a Star. I had come full circle to Oliver Jeffers. OK – so it was actually Venus in the sky but this was a picture-book walk, after all, where artistic licence is definitely allowed!